CAN RASHFORD LEAD UNITED'S ATTACK IN FUTURE?
Posted On May 26, 2017
Marcus Rashford might not have lived to all of the hype after last season but he most certainly proved that he was a player good enough to lead Manchester United's attack very soon.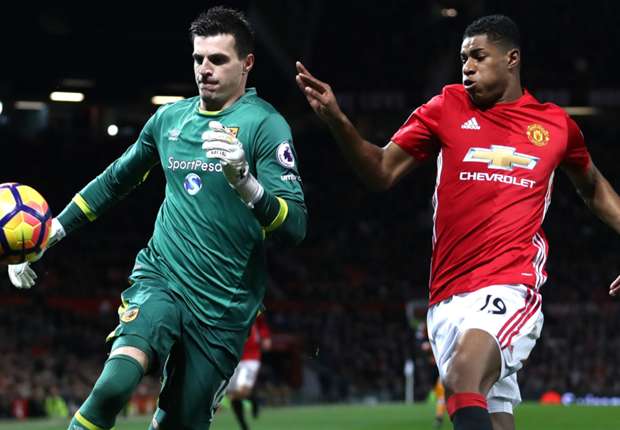 While all fronts at Manchester United needs an overhaul, Rashford remains a player that can fight for a shirt even at the biggest stage.
In the game against the league leaders, Rashford played as lead striker as Zlatan Ibrahimovic was out. Despite playing upfront, the Three Lions player was effective in the team's play. He threatened Gary Cahill and David Luiz with his pace and skills.
The rising star helped Ander Herrera and Paul Pogba behind him get more space to muscle out the ever present French man N'Golo Kante. Since Air Alex Ferguson left, United have been a shadow of itself and even the emergence of the supposed 'Special or Only One' Jose Mourinho has not being able to set things back in place.
Rashford showed that speed and youth could do the trick as the Portuguese coach continues to work the current set-up to his taste. Since the days of Cristiano Ronaldo, Louis Saha, Wayne Rooney and the likes, United have rarely had a fast striker. While Ibrahimovic has done well for his age, there are questions and criticisms still.

For Rashford, was his six months without a goal an evidence that he was not good enough or a result of poor confidence? While a striker needs a strong mentality, these things can affect a player. Though Rashford was quieter in the later stage of the game, he showed he was in waiting mode when he sprinted from the middle of the pitch, holding off Luiz before whipping his effort.
United would need at least a world class striker this summer but Rashford would surely not be pushed out as there is this promise that he holds and United want to be the team that enjoys it.